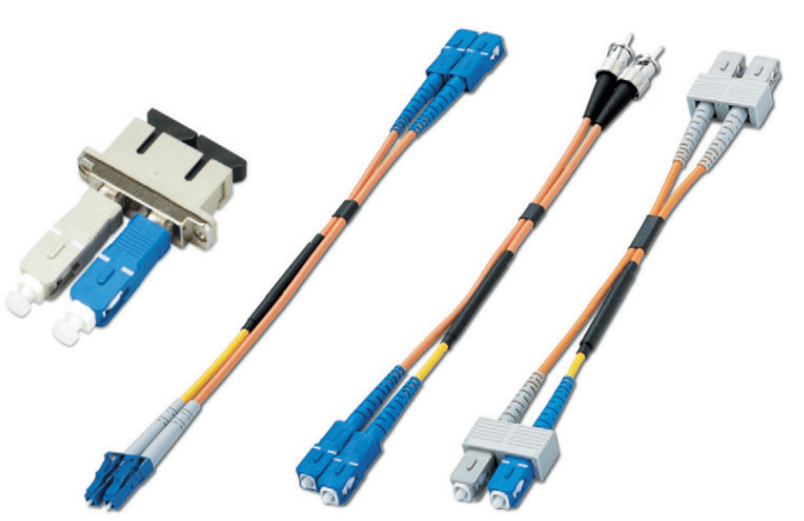 - Comply with : JIS C-5973, IEC, Bellcore
- Various connector and optical performance combinations
Apply for connecting between exist multi-mode
(50/125,62.5/125)
cable and Gigabit Ethernet 1000base Lx Router, Switch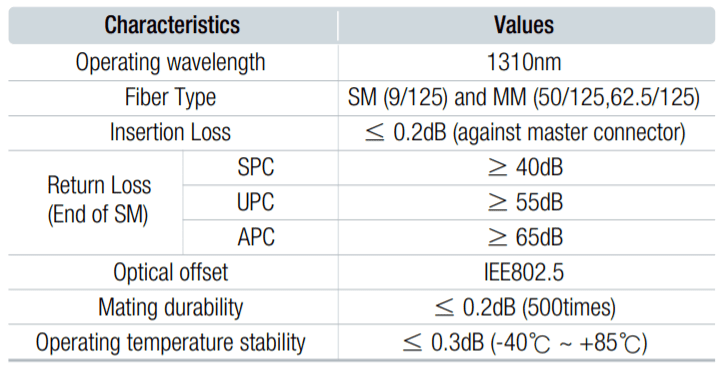 A mode conditioning patch cord is a duplex multimode cord that has a small length of single mode fiber at the start of the transmission leg. The basic principle behind the cord is that you launch your laser into the small section of single mode fiber.
The other end of the single mode fiber is coupled to multimode section of the cable with the core offset from the center of the multimode fiber. The laser light thus misses the "dip" and this new launch condition more closely mimics a
standard LED launch.
The bonus is that you still retain the speed advantages of using a laser.